The wine cellars
The cellars were entirely redesigned and rebuilt in stone and raw concrete during the 2008-2009 period in order to meet requirements to respect the raw material of the grape. The vinification, ageing and storage areas were substantially renovated, modernised and enlarged.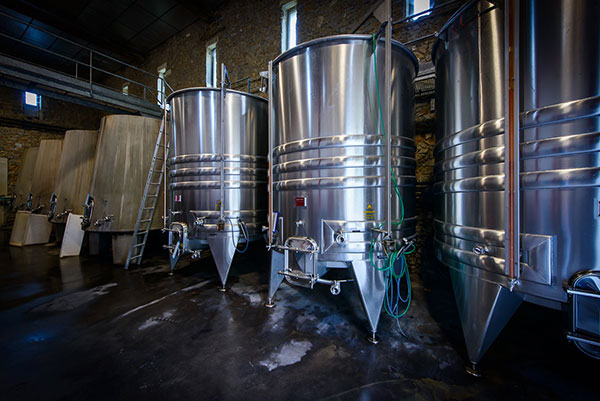 The concrete vats and the stainless steel vats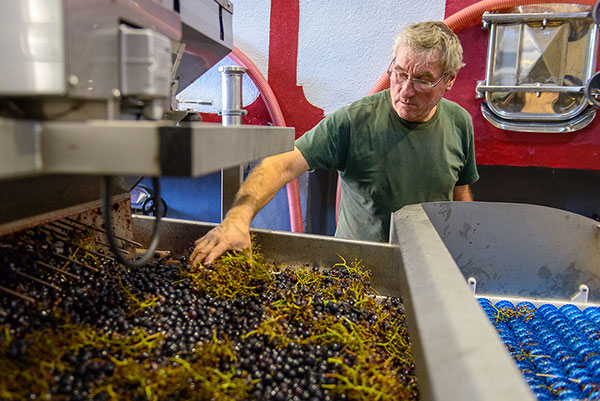 Dominique at the sorting table.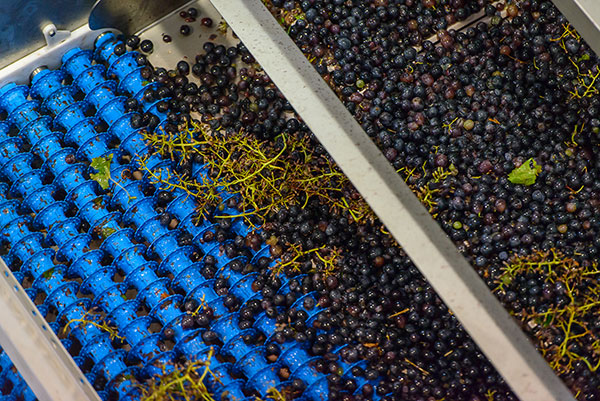 Close-up of stems and berries ripened in the sun.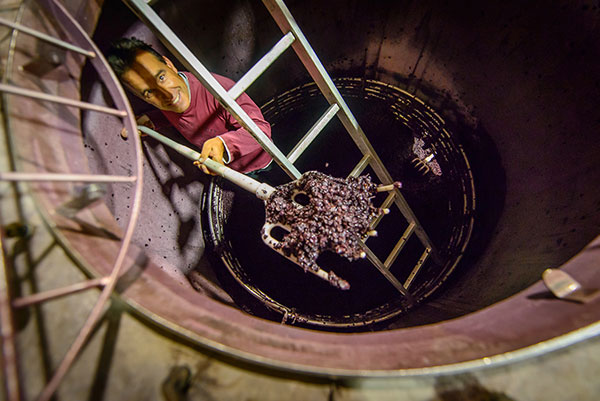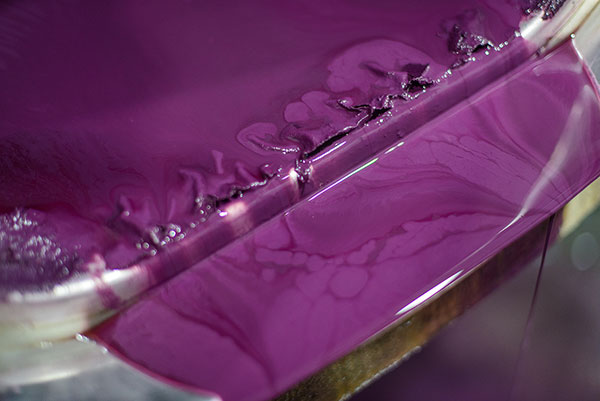 The first intoxicating juices…
The grape bunches from plots intended for the making of white and rosé wines are pressed directly after spending 36 hours in a cold room. This avoids the juice becoming oxidised. Generally, white grapes are picked from the beginning of September onwards.
The same procedure is applied for some of the rosé wines, the rest being obtained through bleeding (the grapes are vatted for around one night, then the vat is "bled" and the juices are slightly coloured).
All red cuvees are destemmed and vatted by gravity. Harvesting usually begins around the 10th of September and ends at the beginning of October for the later Mourvèdre grape variety.
In the cellars, vinification is spread over around 45 days with a fermentation phase and a maceration phase, ending with pressing.
The governing principle of vinification is respect for the raw material of the grape. Adapted to the different plots, the vat room is composed of parallelepipedal and conical concrete vats for the red wines. They are all equipped with a thermoregulation system.
Grapes are vatted by gravity, without the harvest being pumped, in order to keep the berries whole. The doses of SO2 are kept to a minimum in order not to adulterate the flavours of the wines.
The natural yeasts present on the grape skins are enough to trigger fermentation.
Each unit of cultivation is vinified separately, whether it be white, rosé or red.
Following vinification, the white grape varieties are blended and aged either in stainless steel vats or in demi-muid barrels (600 L).
The rosés (blends of Cinsault, Counoise and Mourvèdre), are aged in vats only.
For red wines, some cuvées are blended immediately after vinification, others are aged by variety (in particular La Cupa) and blending occurs at the end of ageing in barrels which may last up to 24 months depending on the vintage.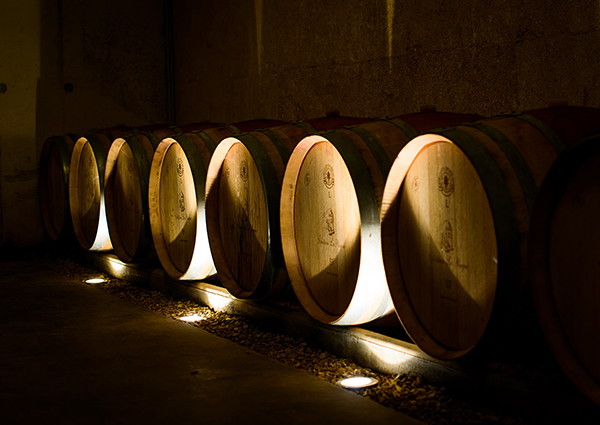 Our ageing cellar, with very different choices depending on the cuvée.